On July 8, 2015 in Lviv Regional Institute of Postgraduate Pedagogical Education (LRIPPE, http://www.loippo.lviv.ua/) the training «Intel tools for educational policy making» for education leaders actively working on the educational policy development and implementation in Lviv region was held. Participants learned about Intel approaches and recommendations on the development of educational policy, determined the ICT role and instruments for its implementation, studied Intel® Education Transformation Policy Tool.

The working group was formed of the representatives of LRIPPE, who are involed in educational development, ICT competencies education, impovement of qualifications of educational staff, representatives of the Education and Science Department of Lviv Regional State Administration, etc.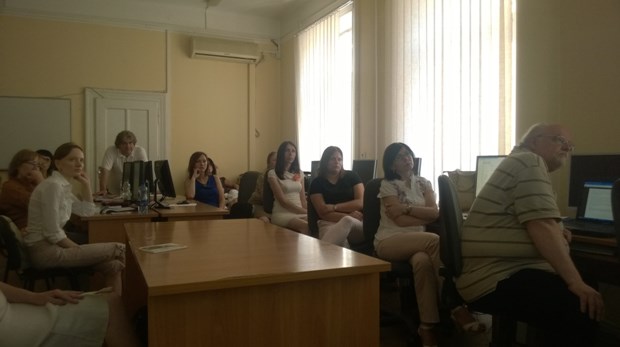 The results of Working Group will be placed on a platform Intel® Education Transformation Policy Tool and are available for registered users: members of the working group, external experts (including international) invited to the project implementation.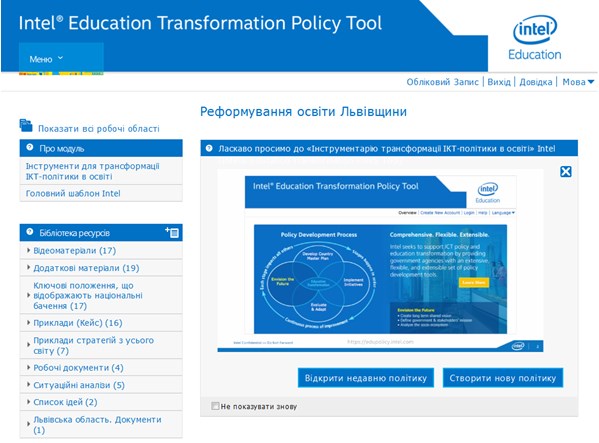 Participants determined the benefits of the proposed Intel instrument (presented both in print and online versions) during the training for the implementation of pointed tasks: ICT policy development – the basics of effective education systemtransformation.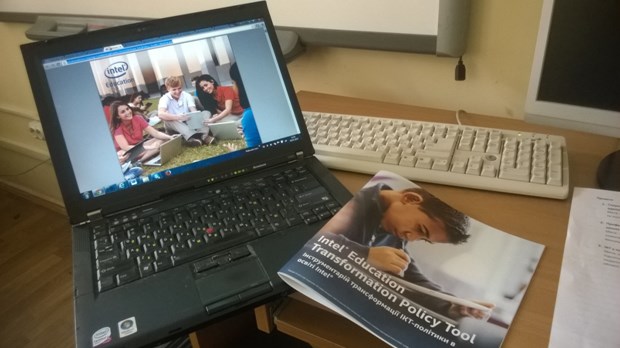 These, according to the working group members opinion include:
– Clear and comprehensive policy model and step by step instructions for its implementation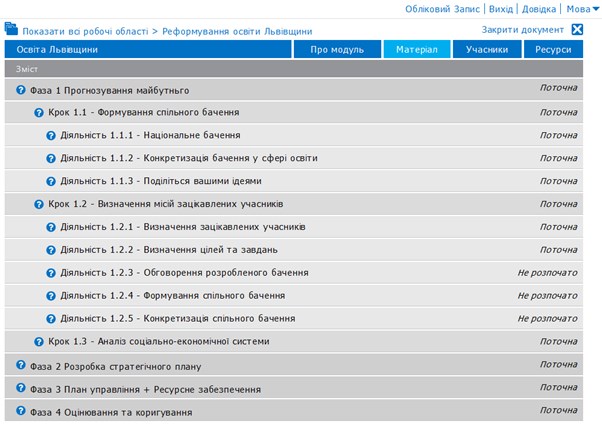 — A systematic approach to the education systemtransformation, implemented in seven interrelated components: leadership, school management, curriculum and assessment system of student achievements, professional development of teachers, ICT, research and evaluation, and resources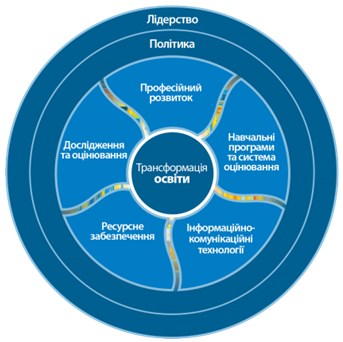 — Availability of library resources (documents, videos, examples of best practices, etc.) to support the development, implementation and improvement of educational policy from more than 20 countries and the ability to add own resources, regional development plans, estimates, monitoring reports, etc.
— Group interaction and communication while processing documents.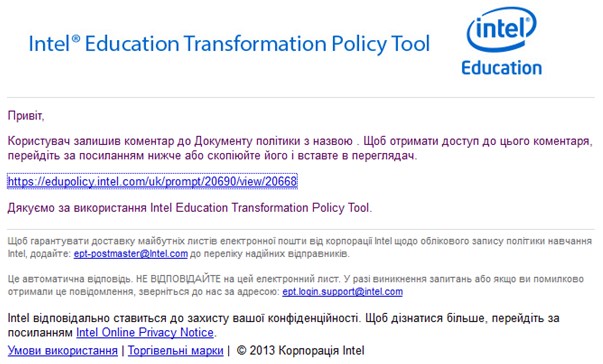 The teacher of St. Martin school, Canada (Alberta state) Ianina Vihovska joined the working group of educational policy developers in Lviv region. As part of the training Ianina shared the experience of ICT using in teaching younger students and presented the strategy of ICT policy development in Alberta state.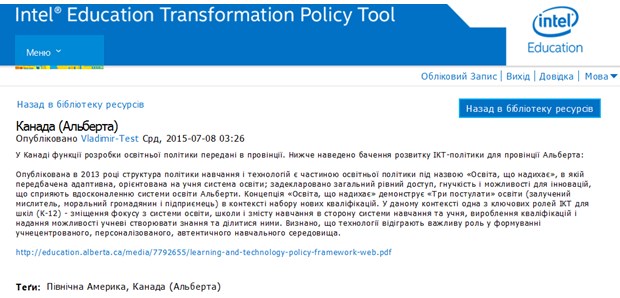 Thus, participants were able to evaluate the suggested materials and resources to build a joint strategy of educational policy development, distribute roles and elaborate the Action plan for Q3 2015.
Representatives of Intel Corporation expressed their willingness to provide advice and technical support:
Intel
Tetiana Nanaeva

Intel for Good, Corporate & Government Affairs Director in Ukraine/CIS
tel. +380 50 444 4400
E-mail: Tatiana.Nanaieva@intel.com
Business Technologies Development Centre
Volodymyr Ivanov
Director
tel. +380 44 585 7468
E-mail: vivanov@iteach.com.ua